The Gramophone Works
Making some noise for an iconic new development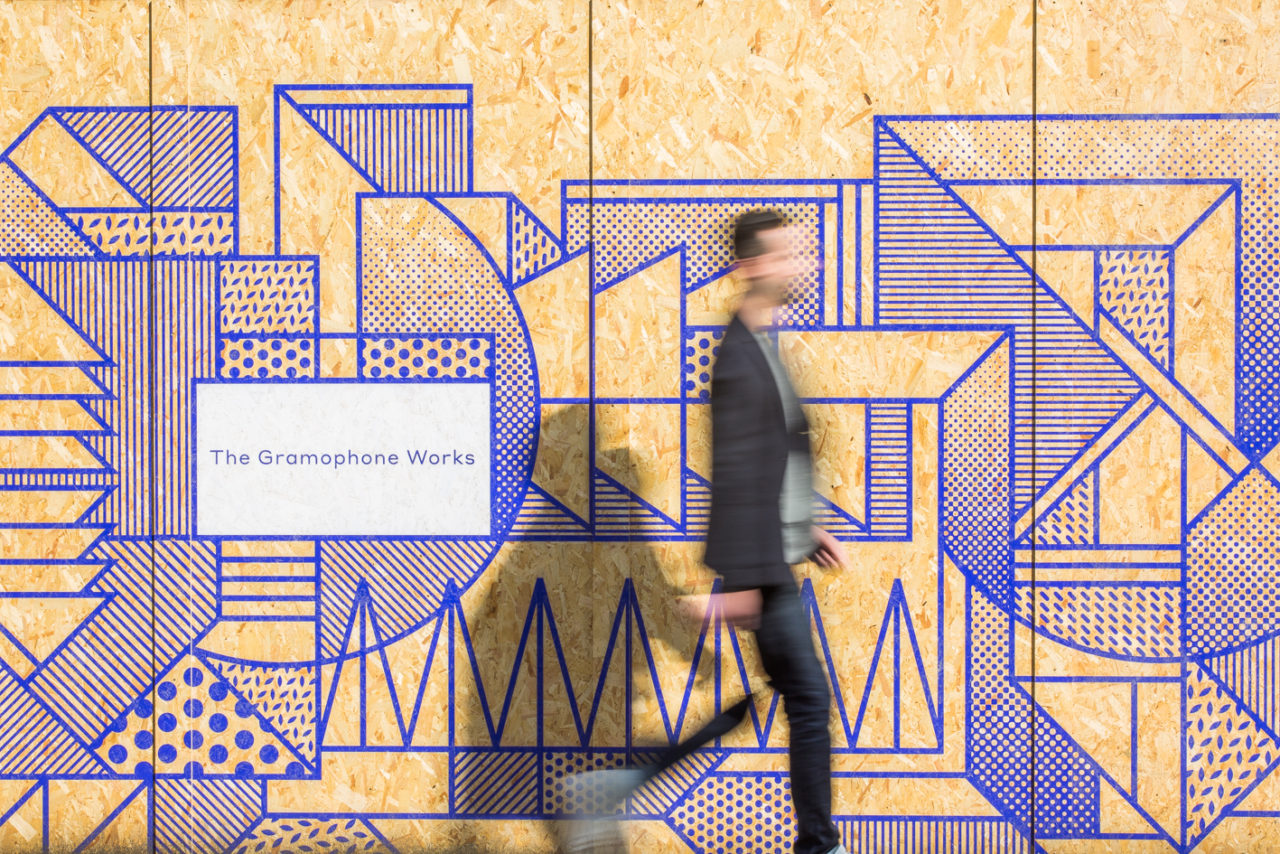 A new creative hub in the heart of Kensal Rise.
The Gramophone Works is a 100,000 sq ft commercial development in Kensal, North West London. Once an old gramophone factory, it was later home to Saga Records, who bought Trojan Records in 1975, becoming the number one producer of reggae music in Europe. Today it's being turned into offices and warehouse-style studios for large creative businesses taking this iconic building into the future.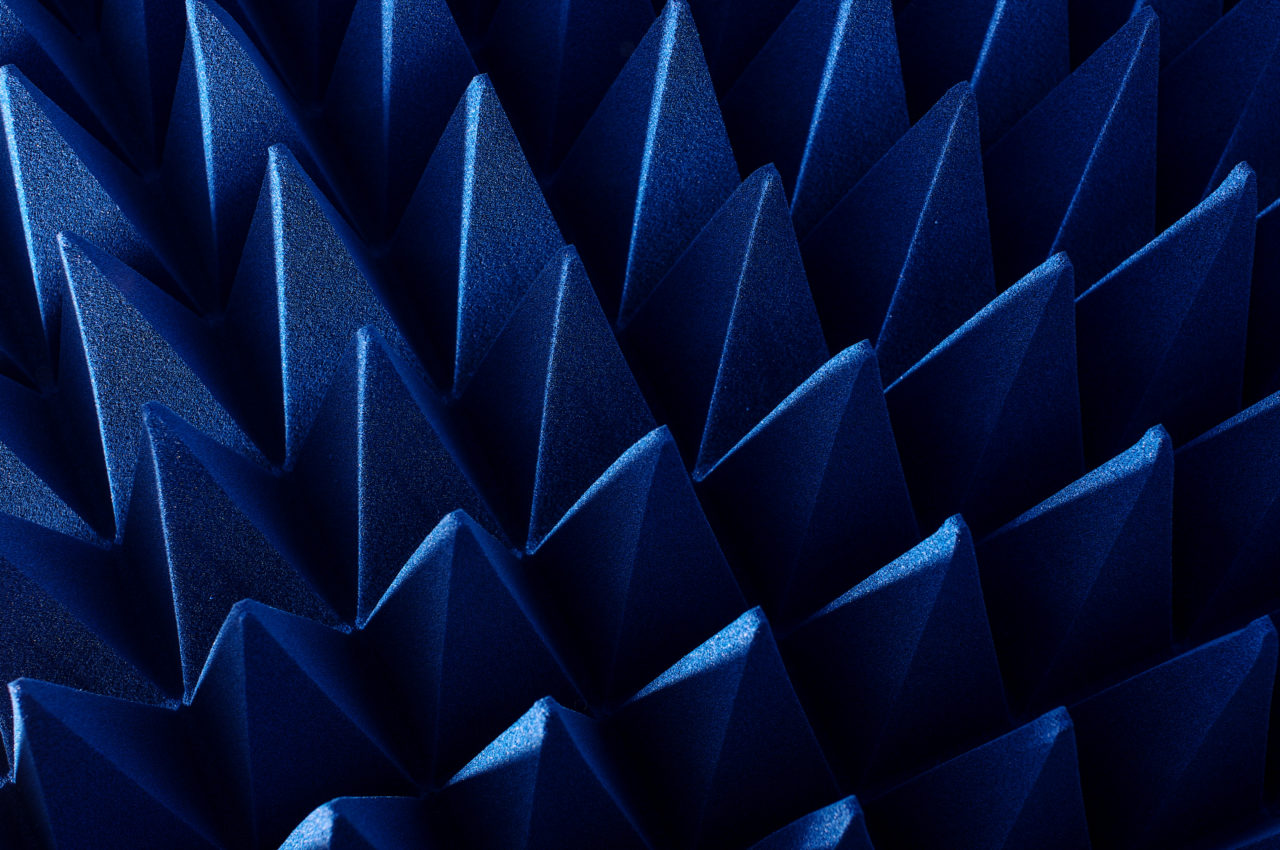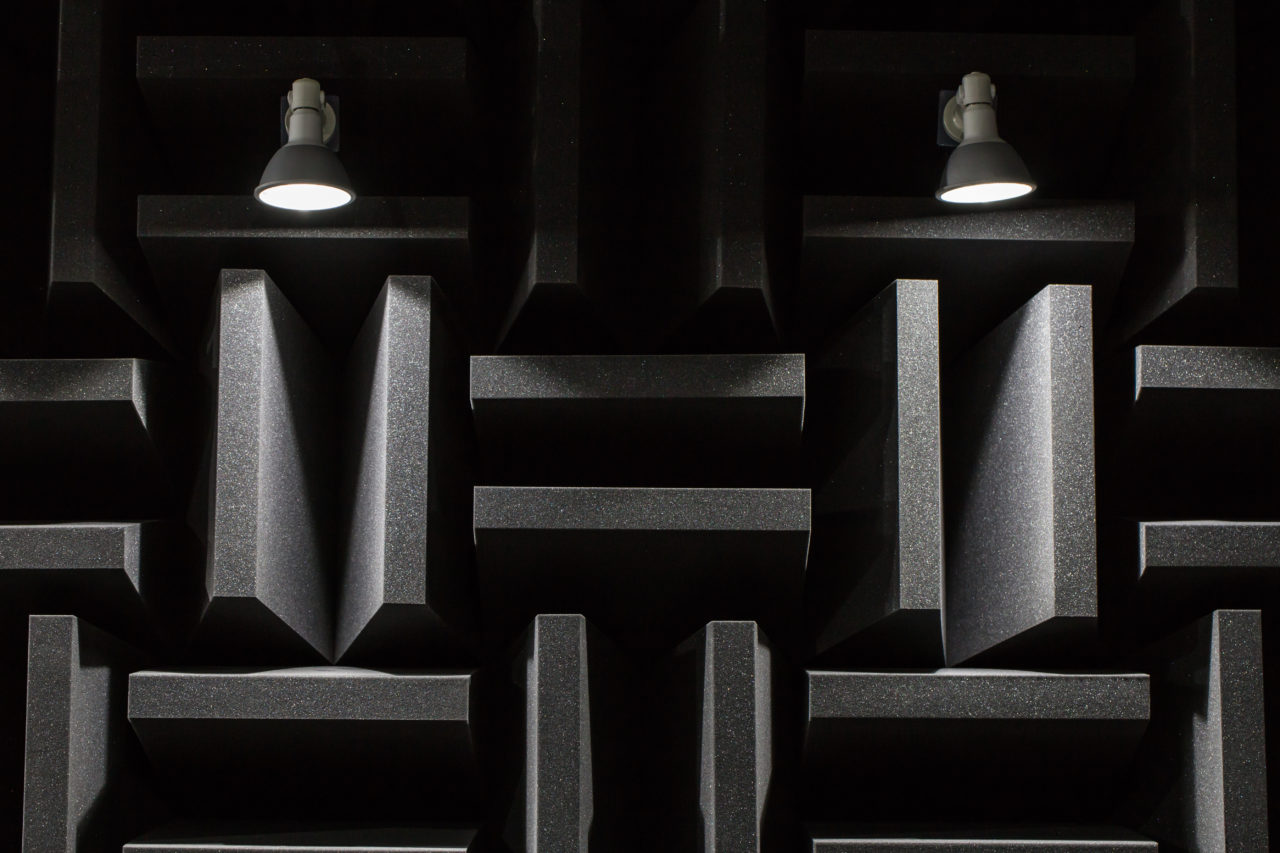 Inspired by the industry
With its rich musical heritage, the original 20th Century building was a goldmine for design inspiration. We found some old soundproofing which became key to the brand identity we developed. Exploring these anechoic shapes led to our dynamic prism logo, which not only reinforced the building's creative history but resembled its unique architecture as well. Wanting to resonate with modern, creative businesses we paired the identity with a bold, graphic execution which helped to bring the brand into the 21st Century.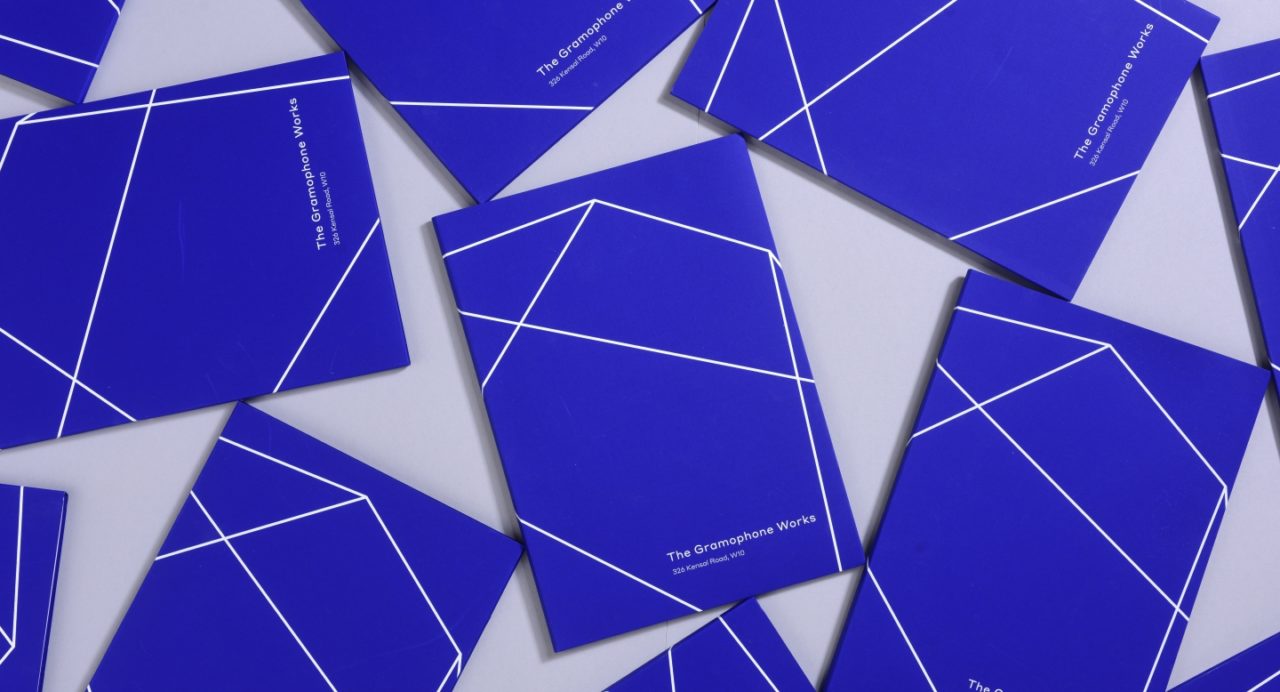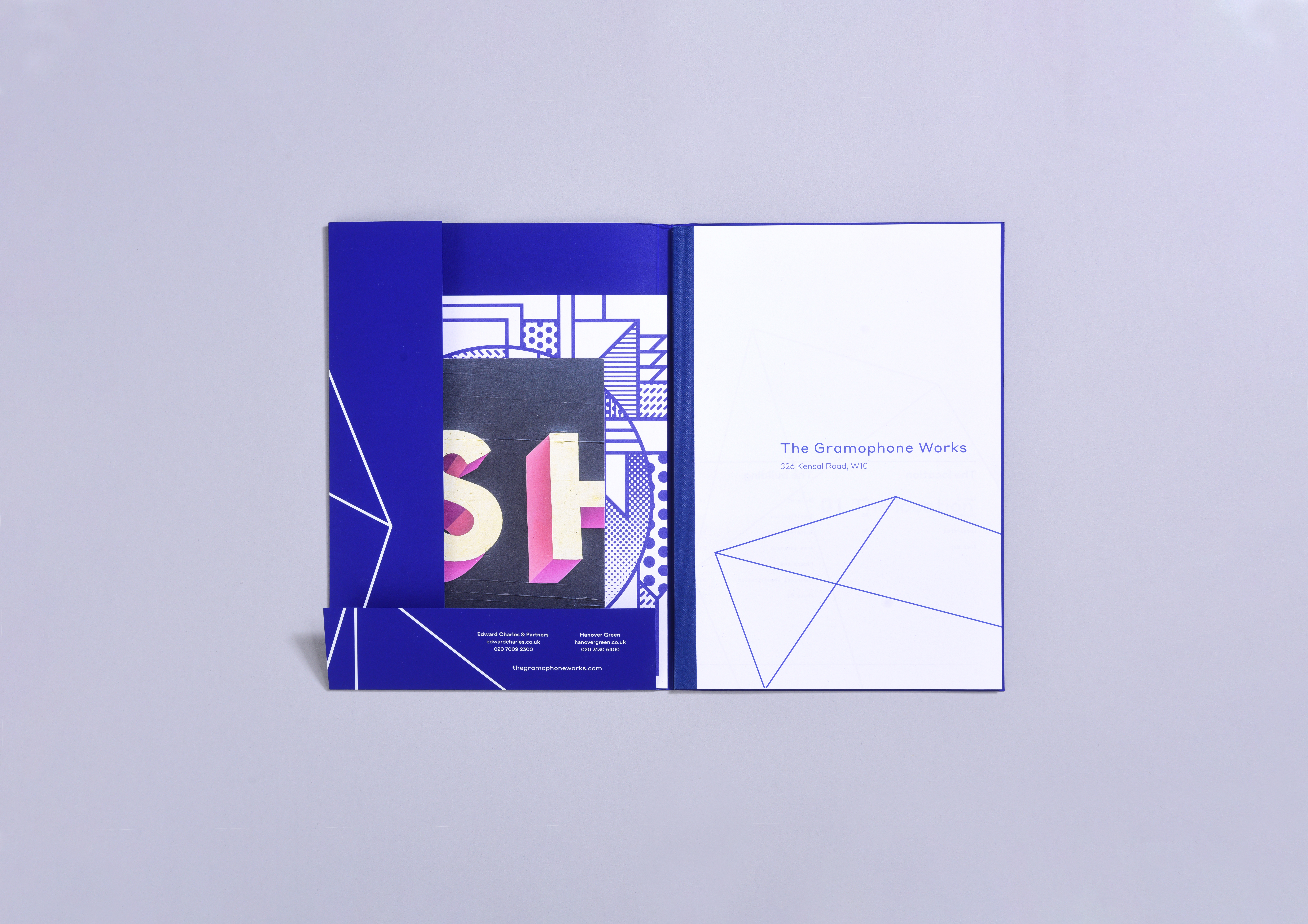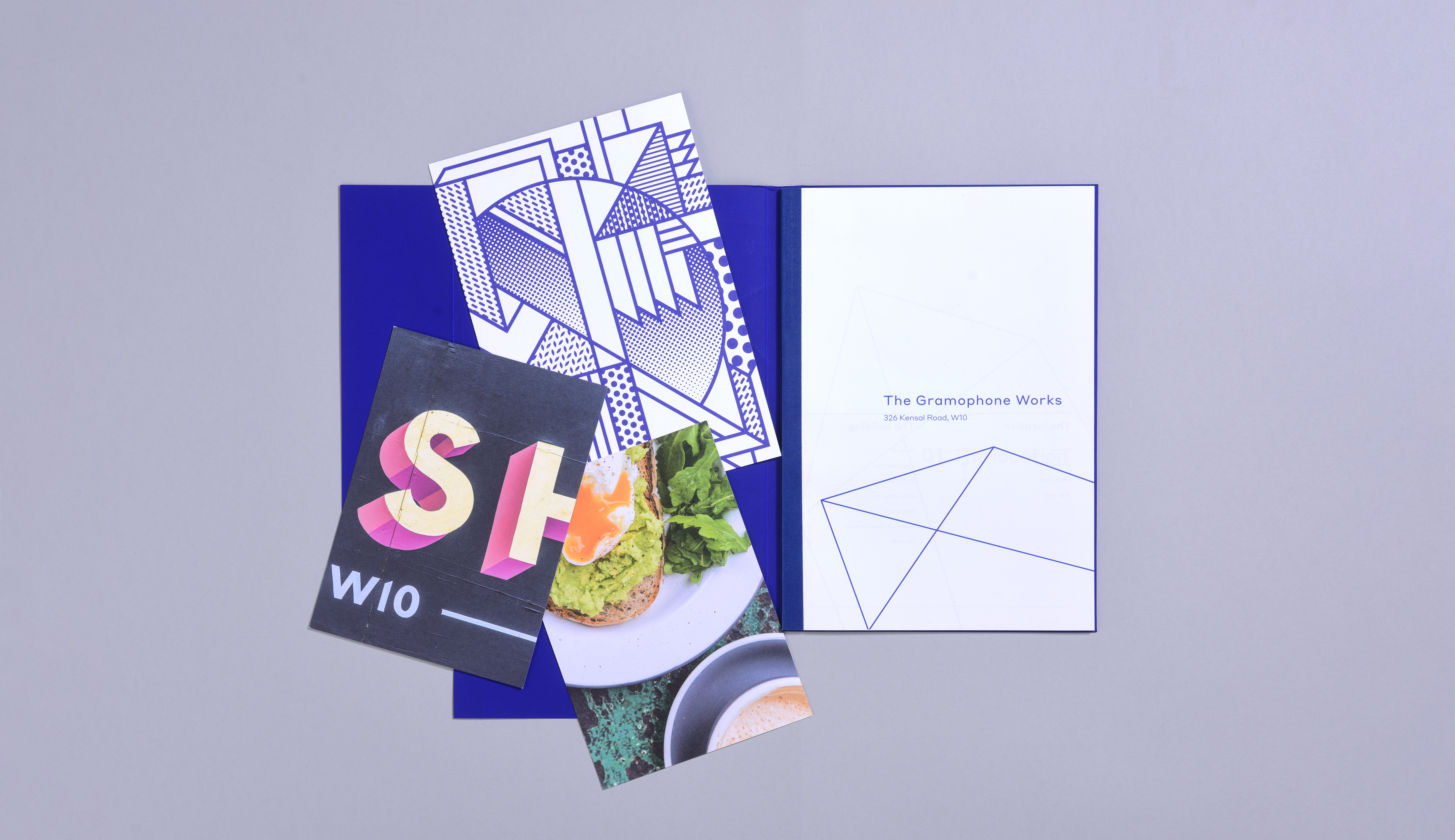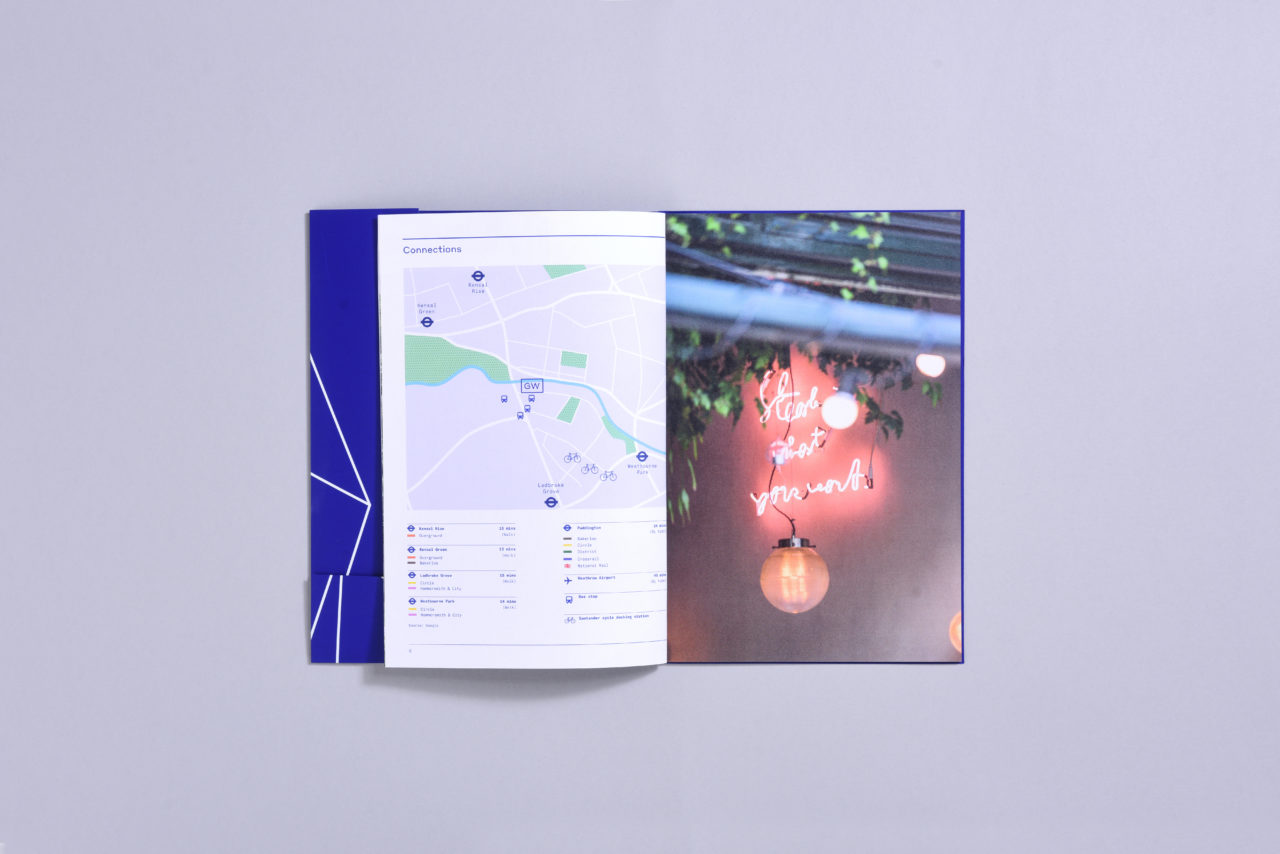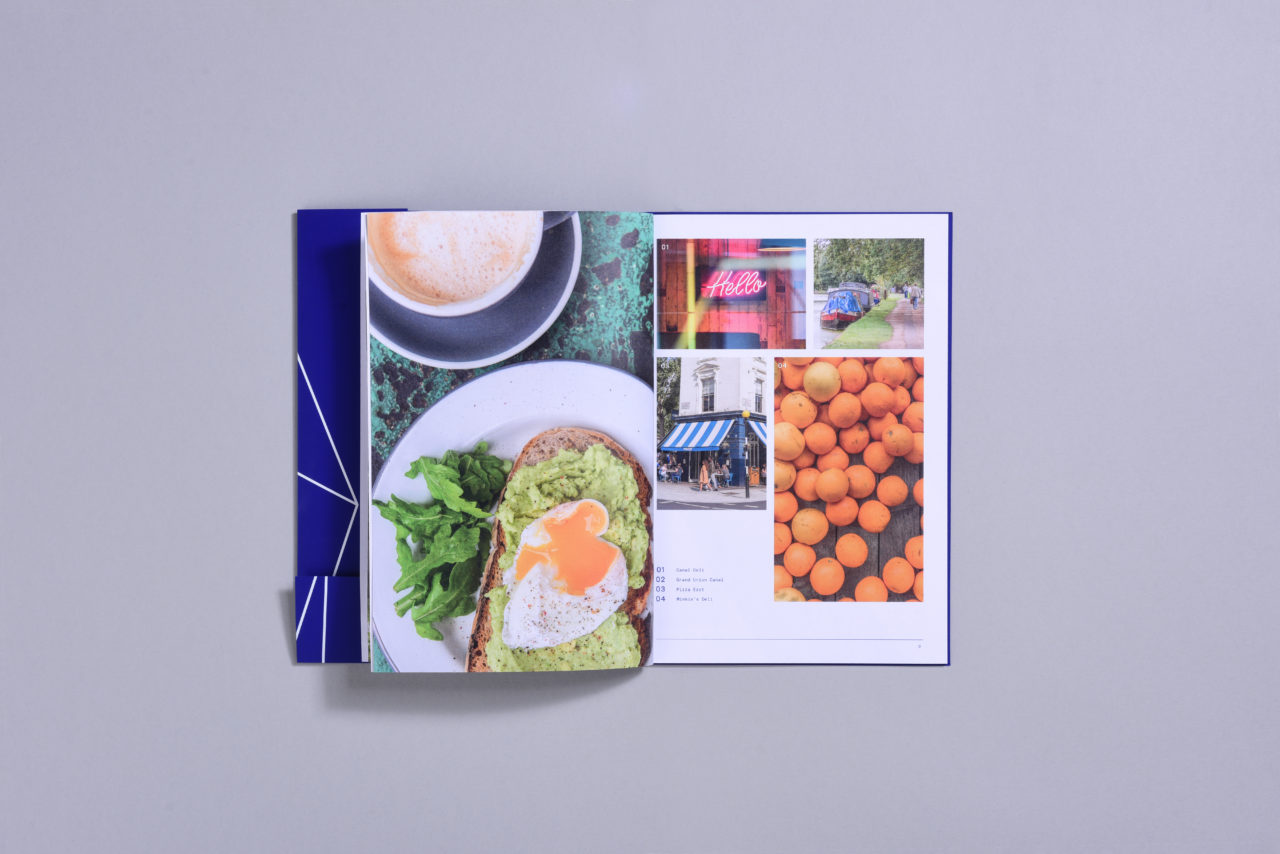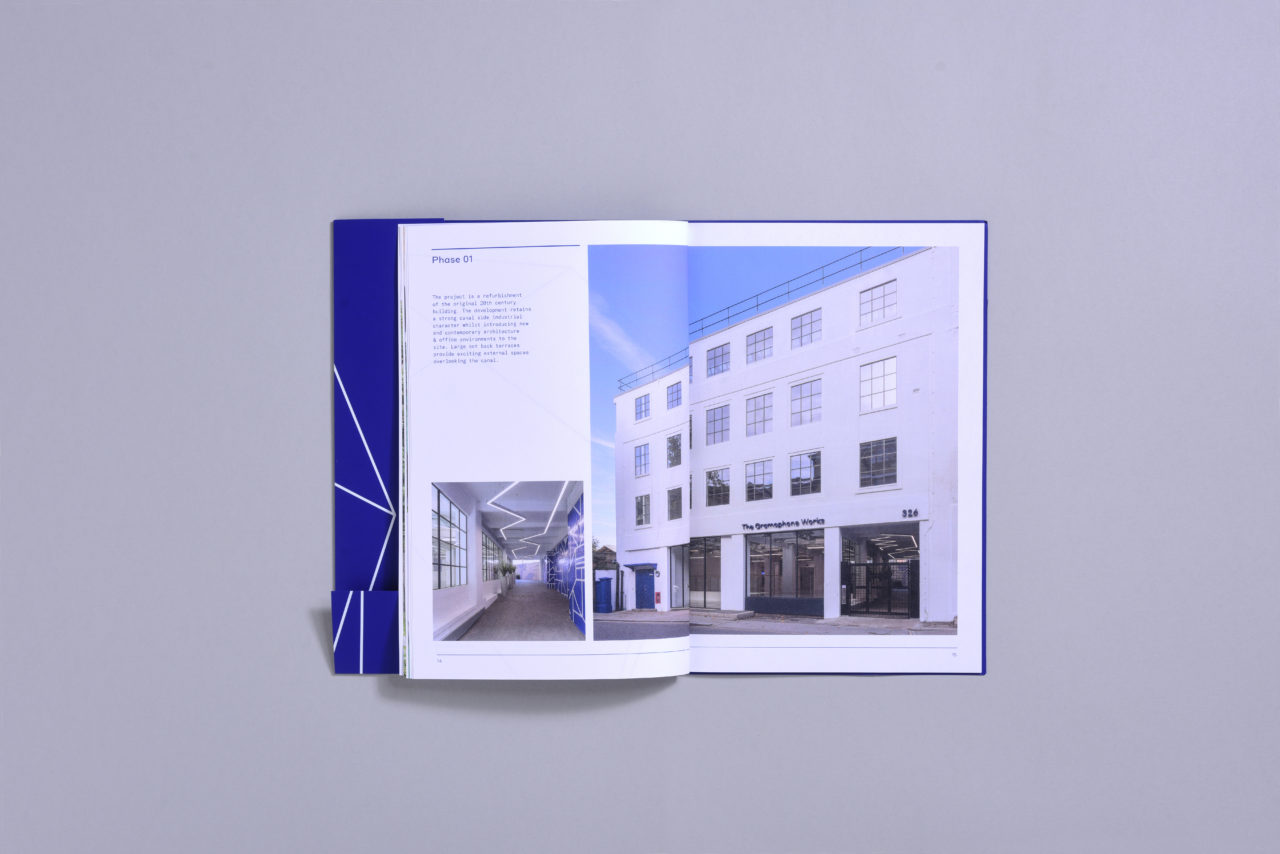 Putting Kensal on the map
Putting Kensal on the map was a big challenge for this brief, having to compete against popular, central destinations like Shoreditch or Kings Cross. To create some buzz we curated a unique area guide celebrating everything Kensal had to offer its creative professionals. This was delivered on the website, as well as the hipster travel site 'On The Grid'. We also produced a short film featuring influential Kensal creatives sharing their thoughts on this canal-side suburb.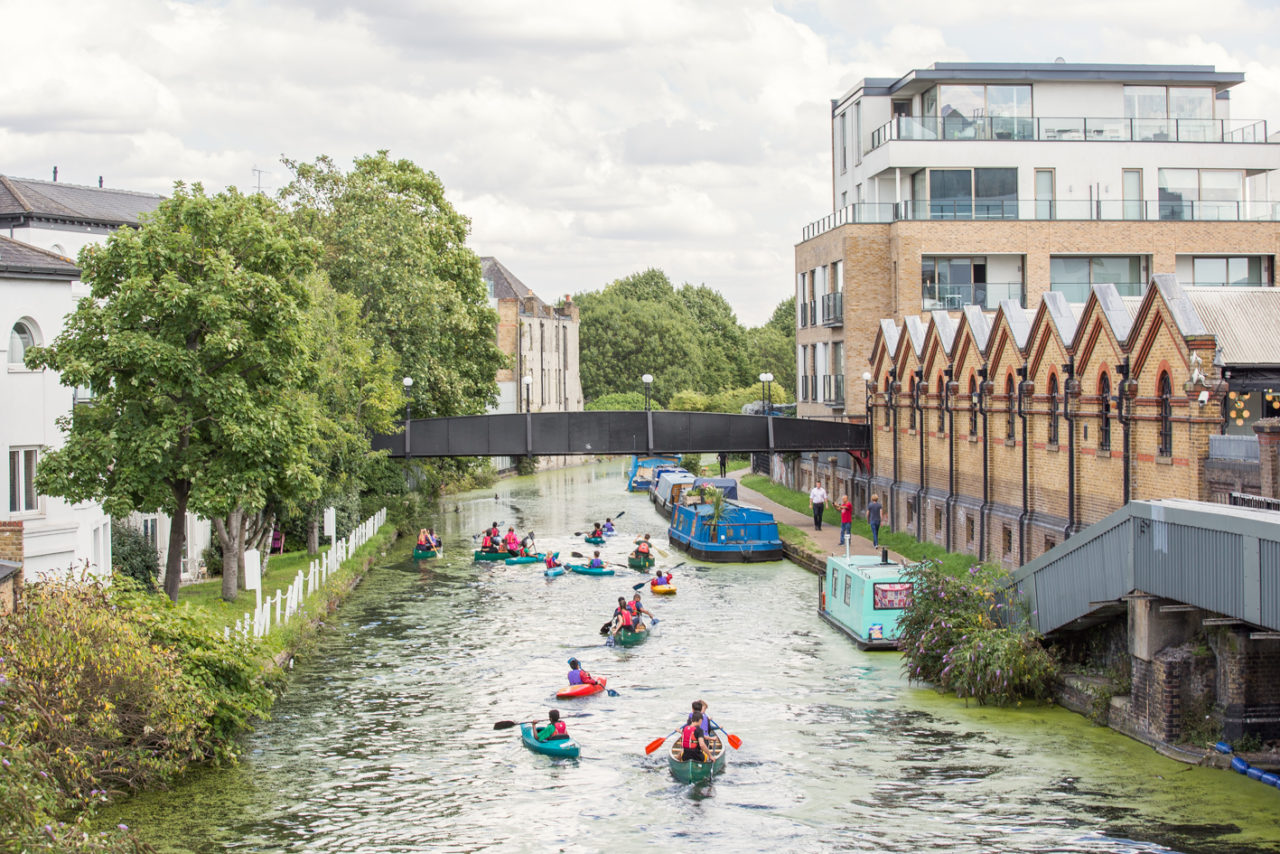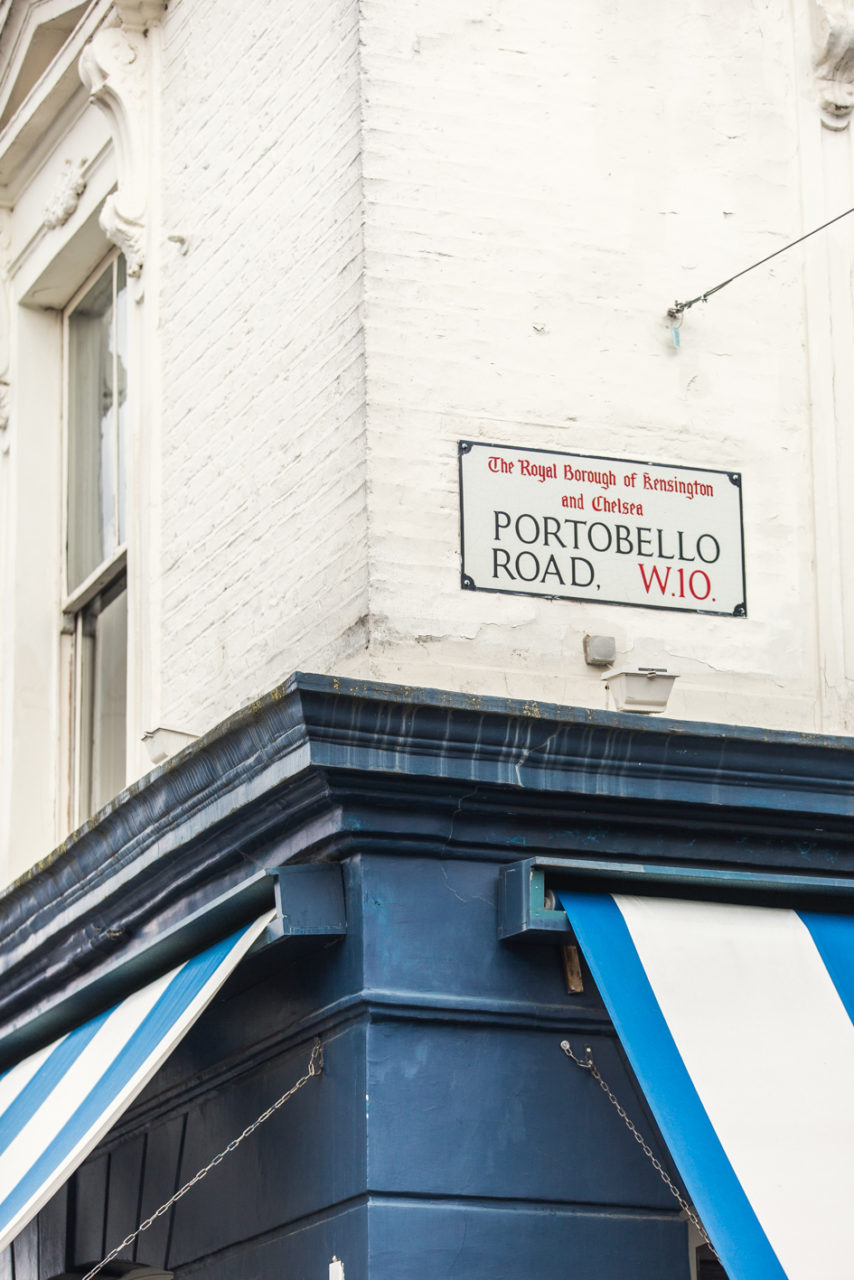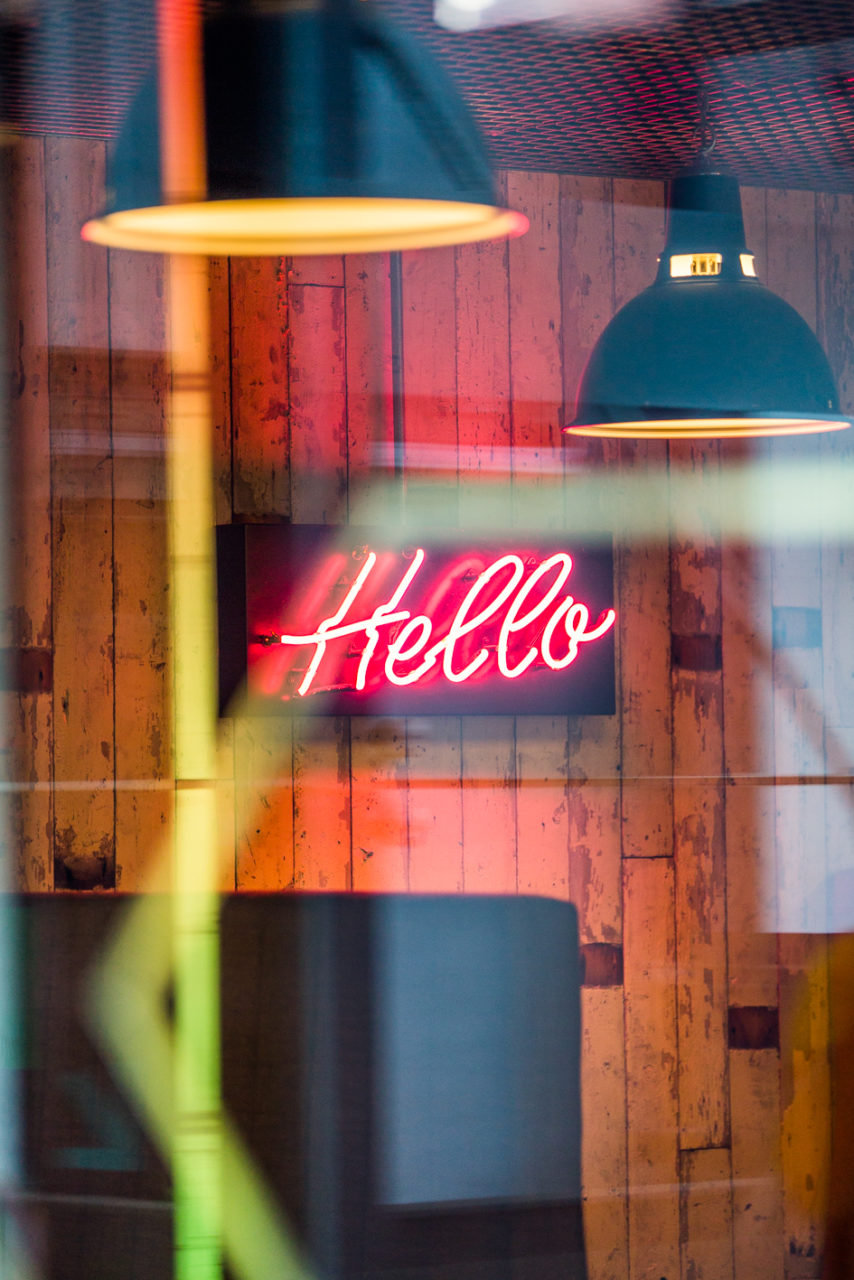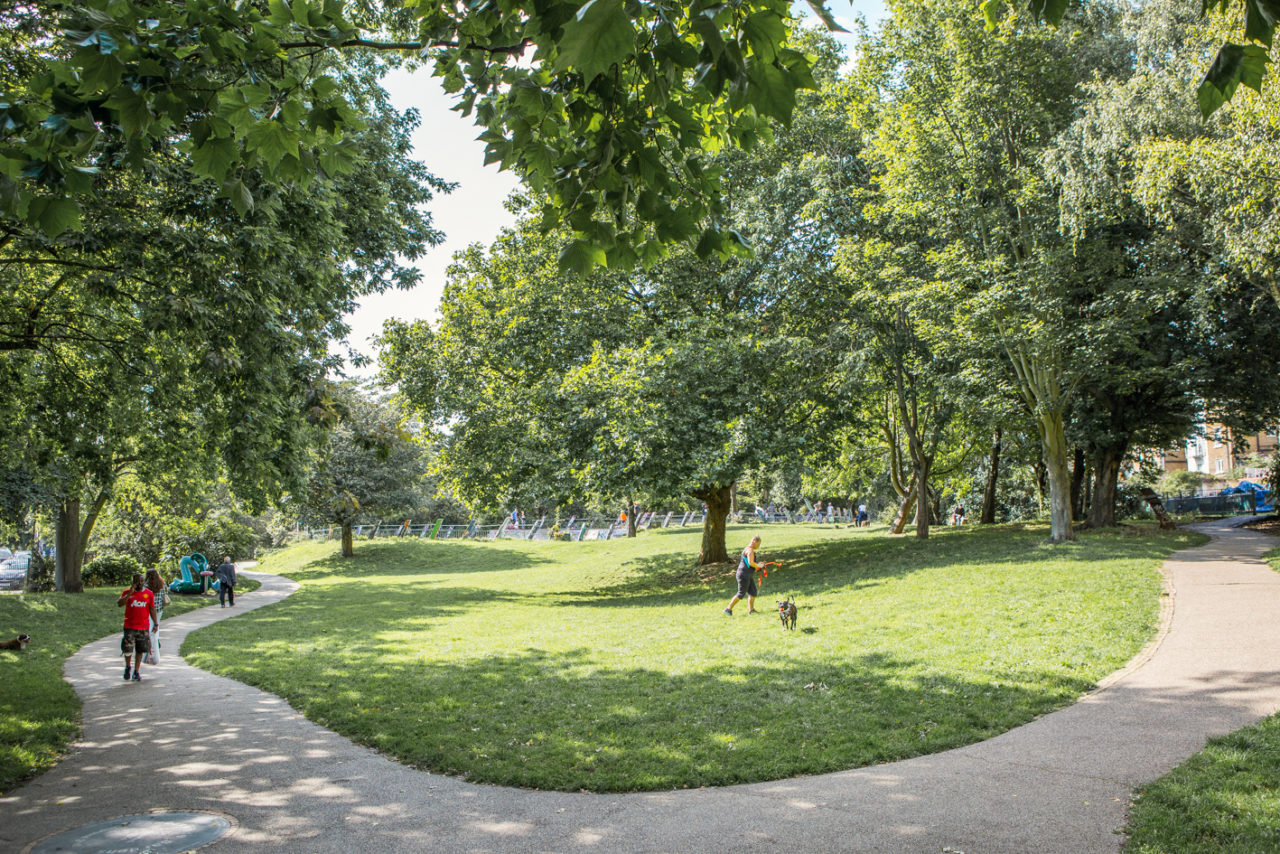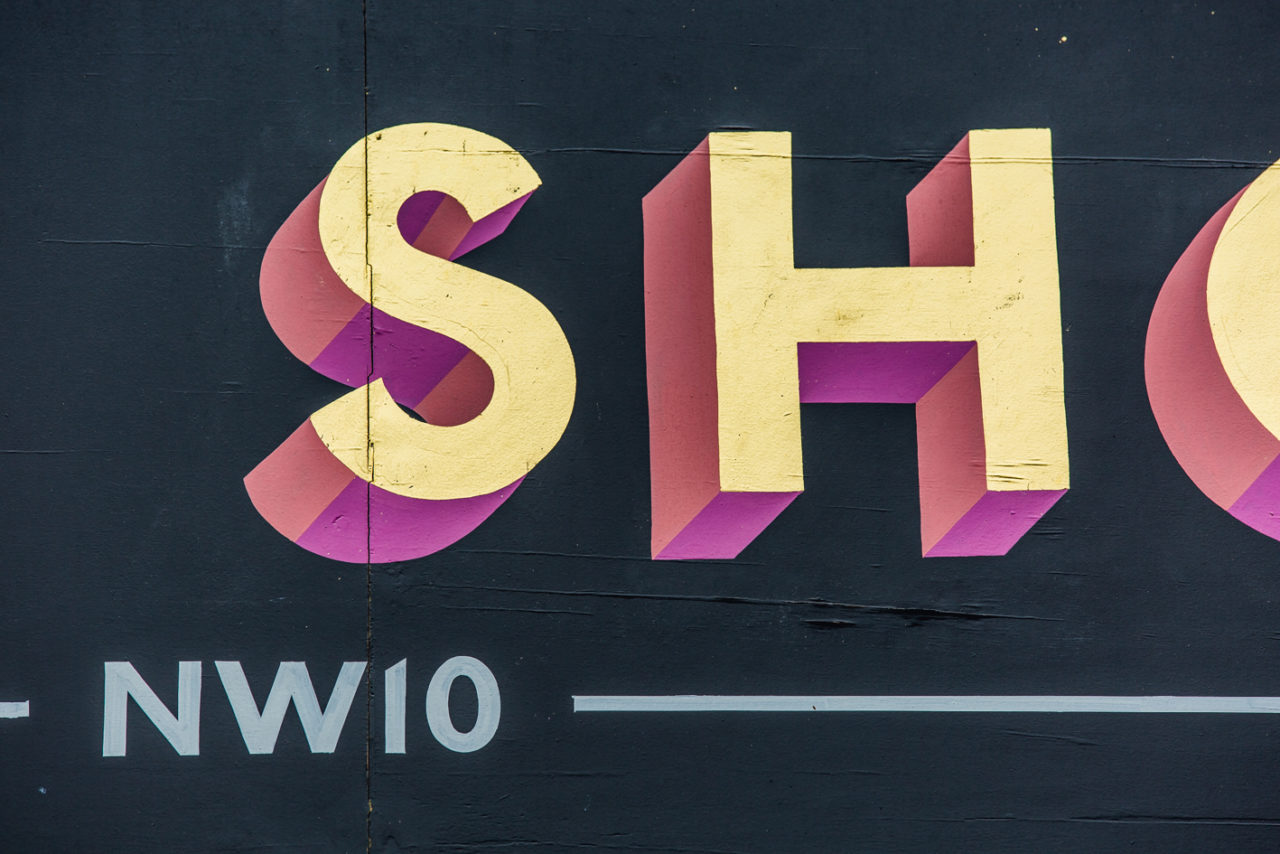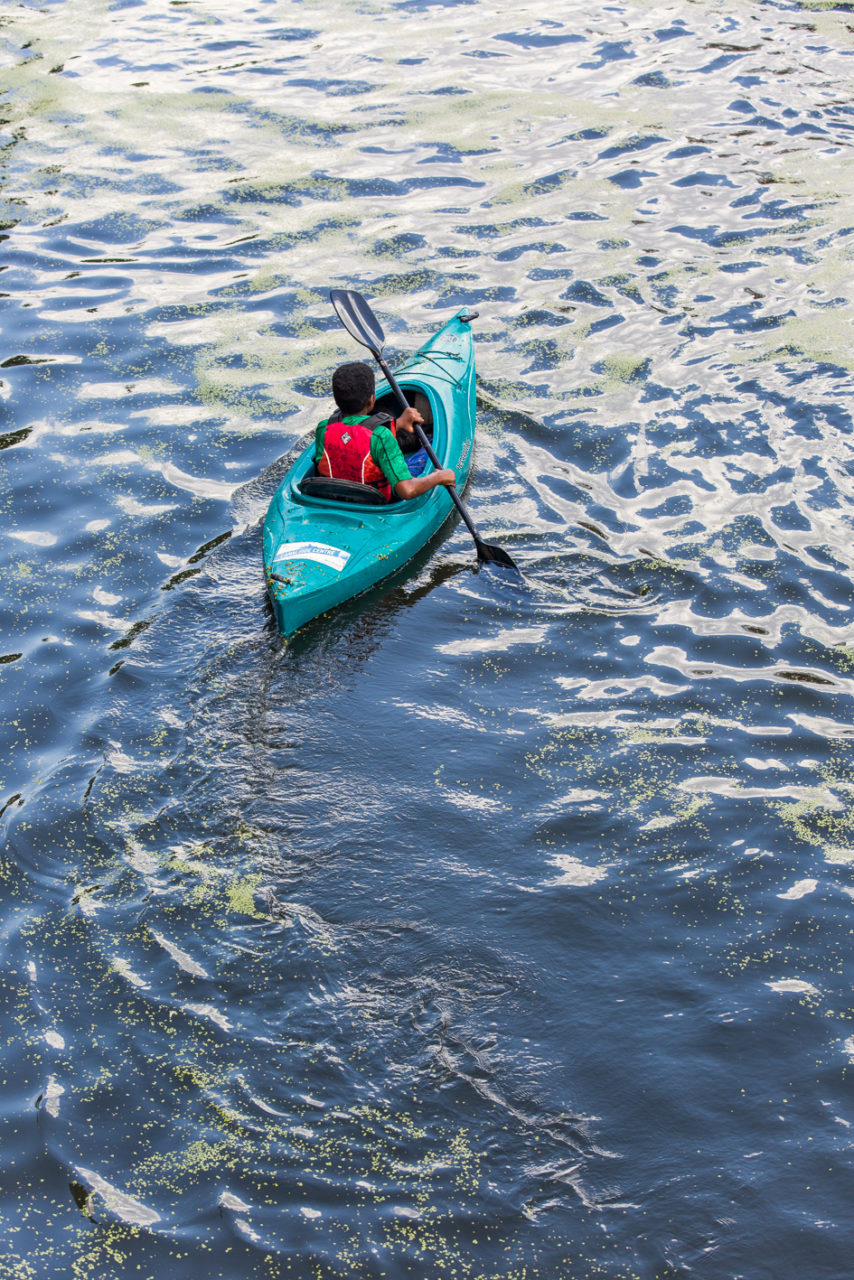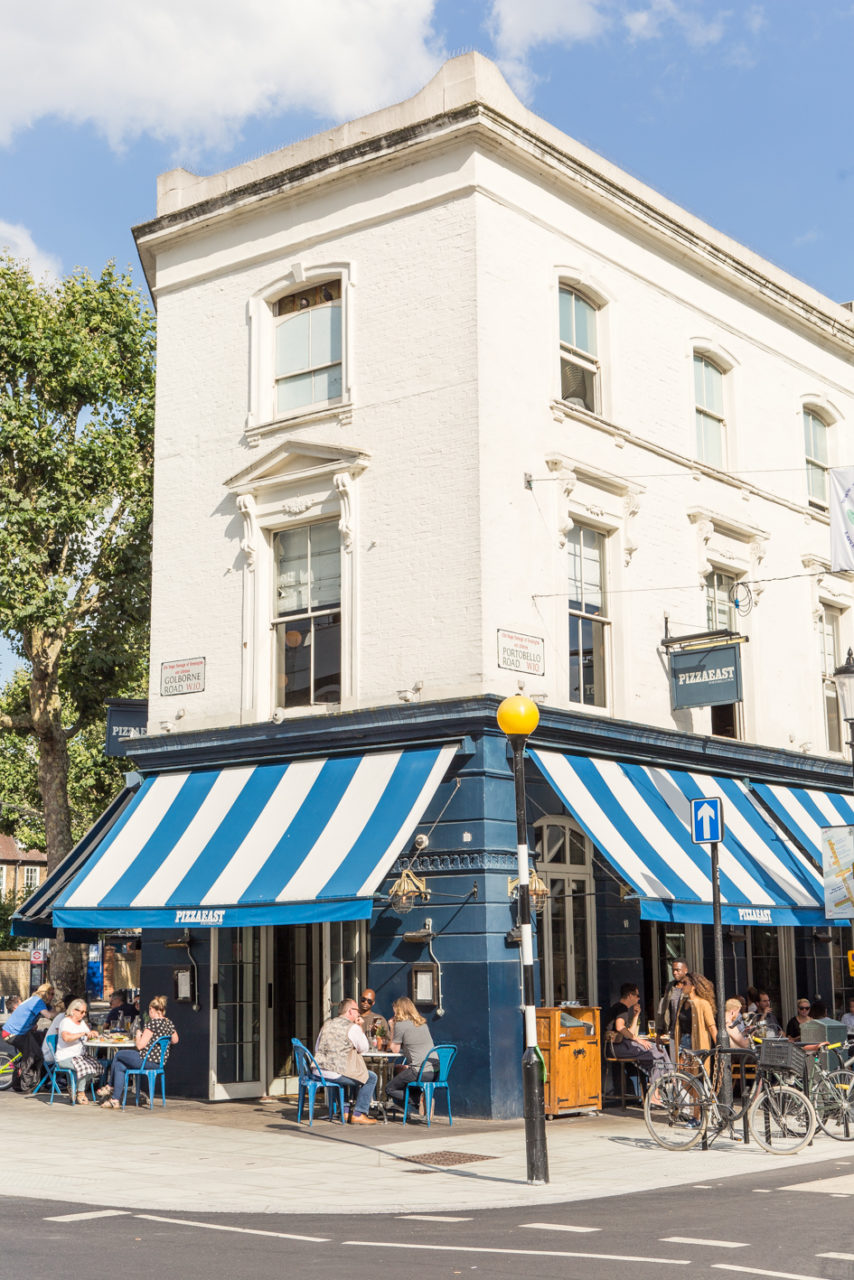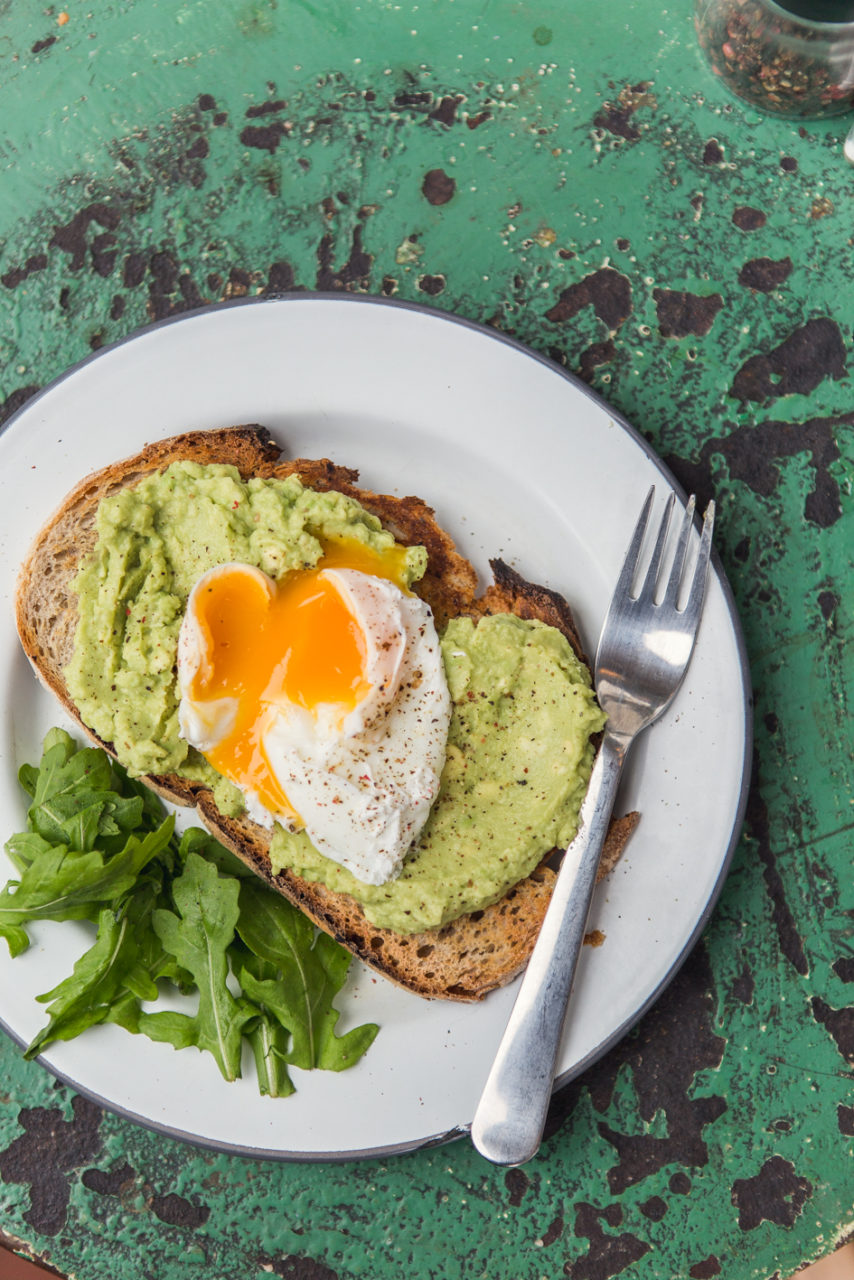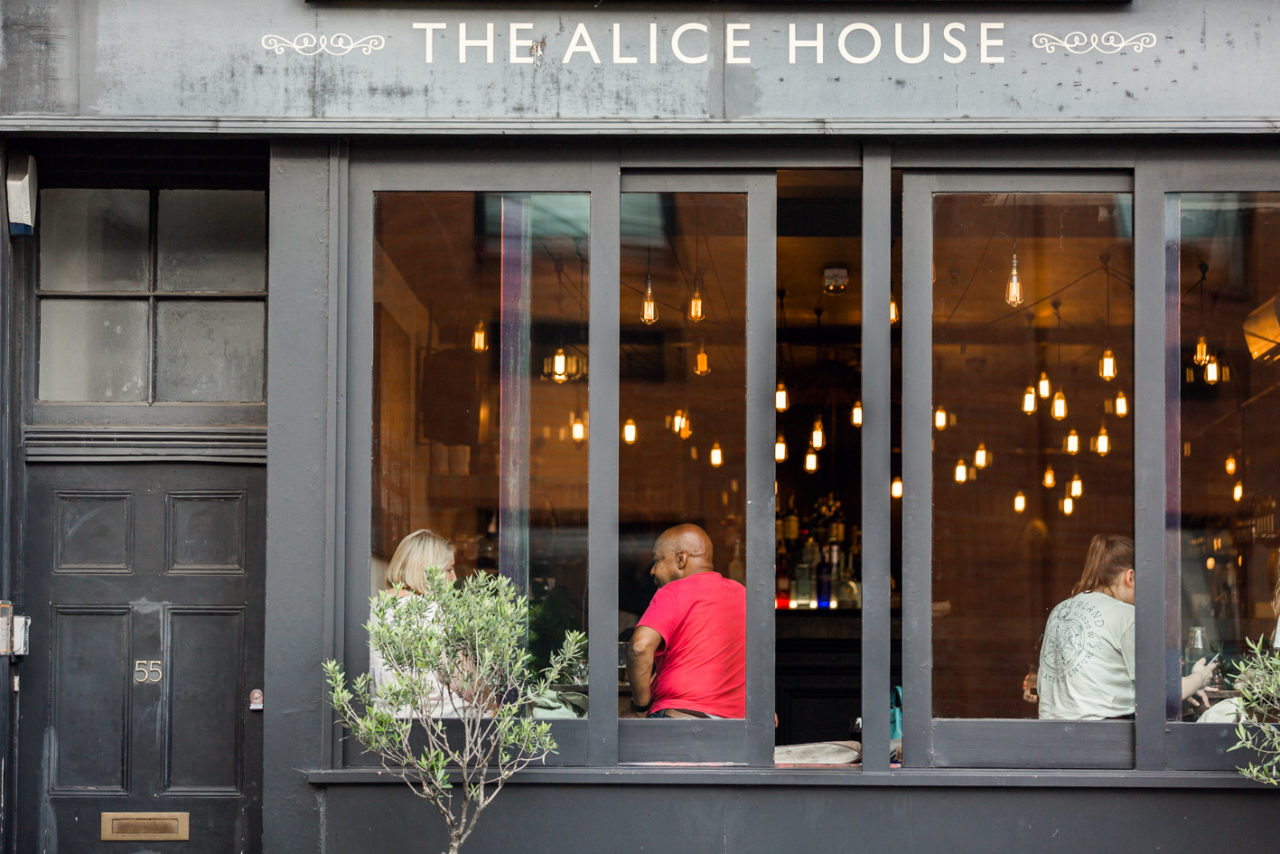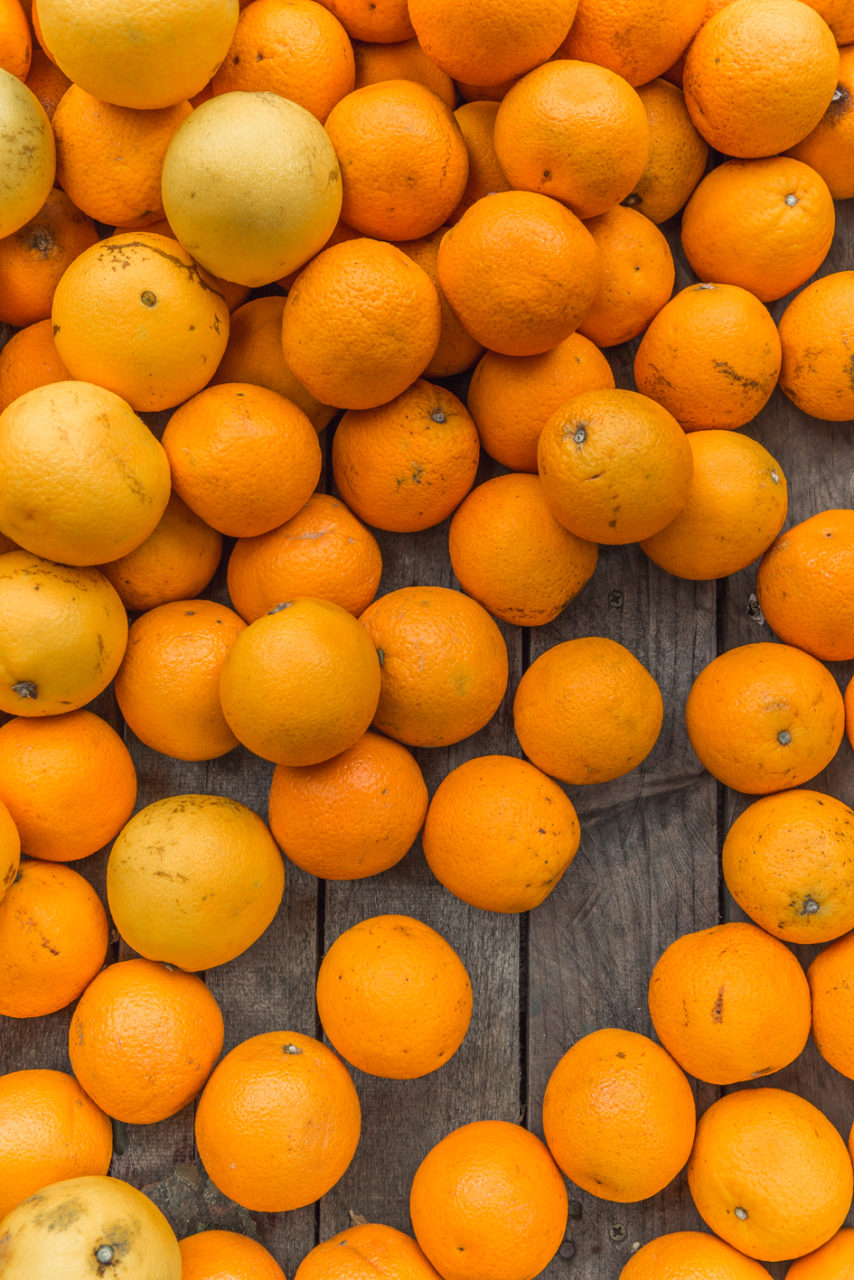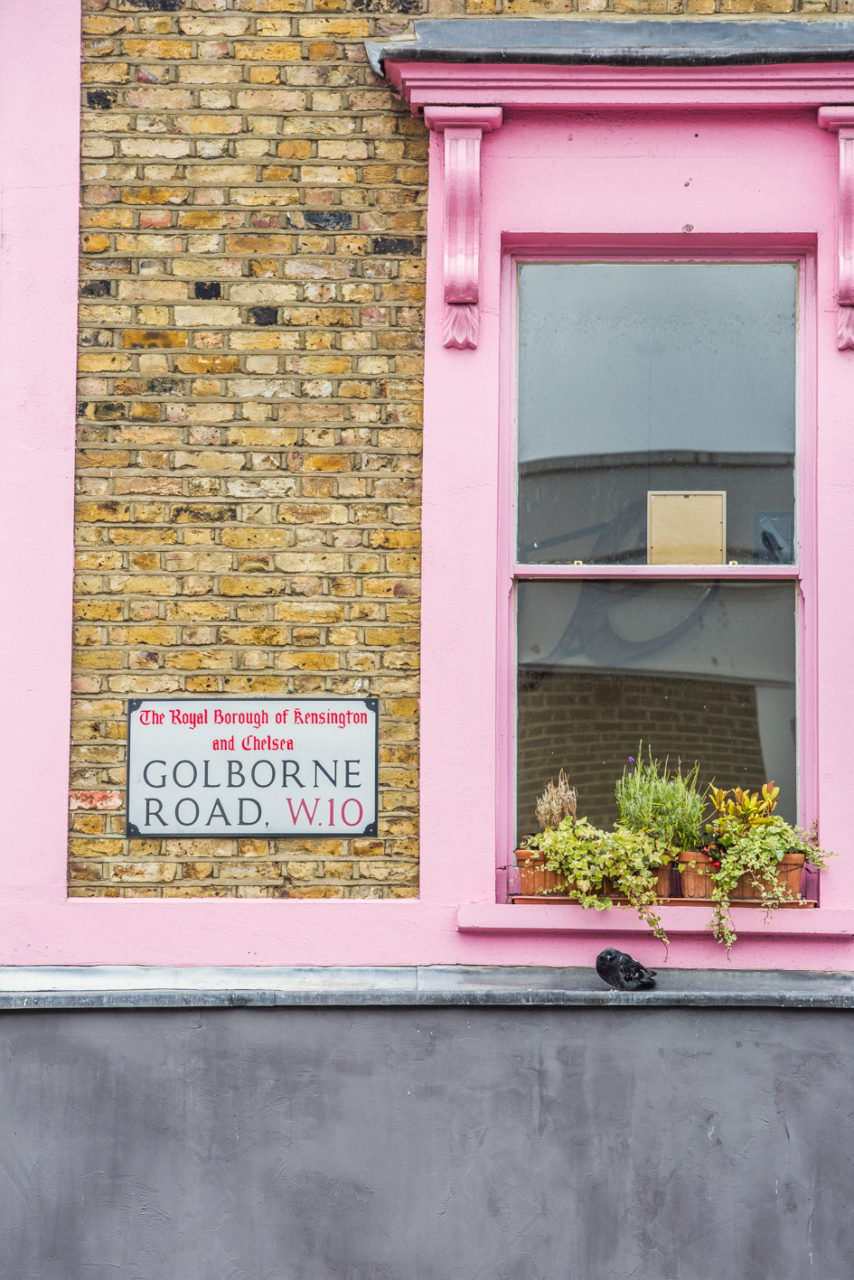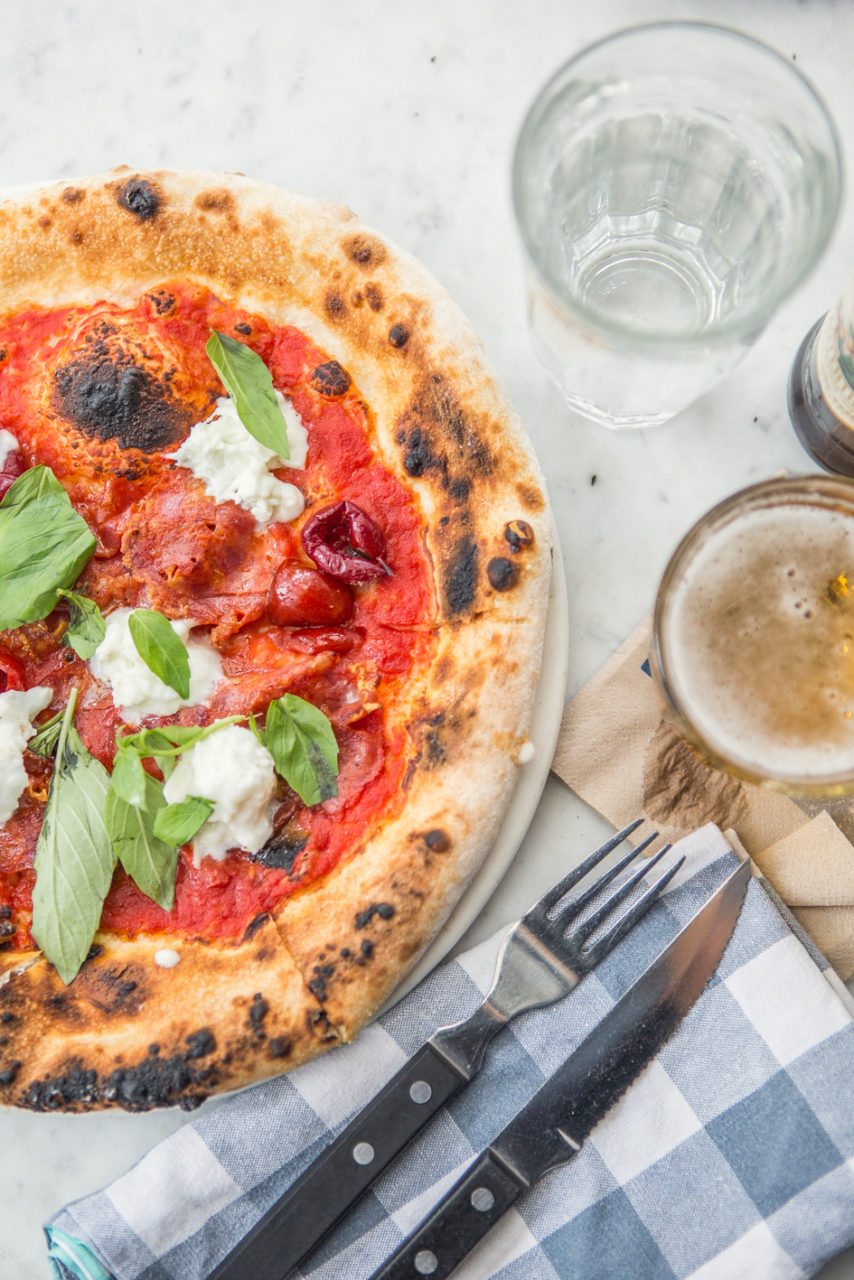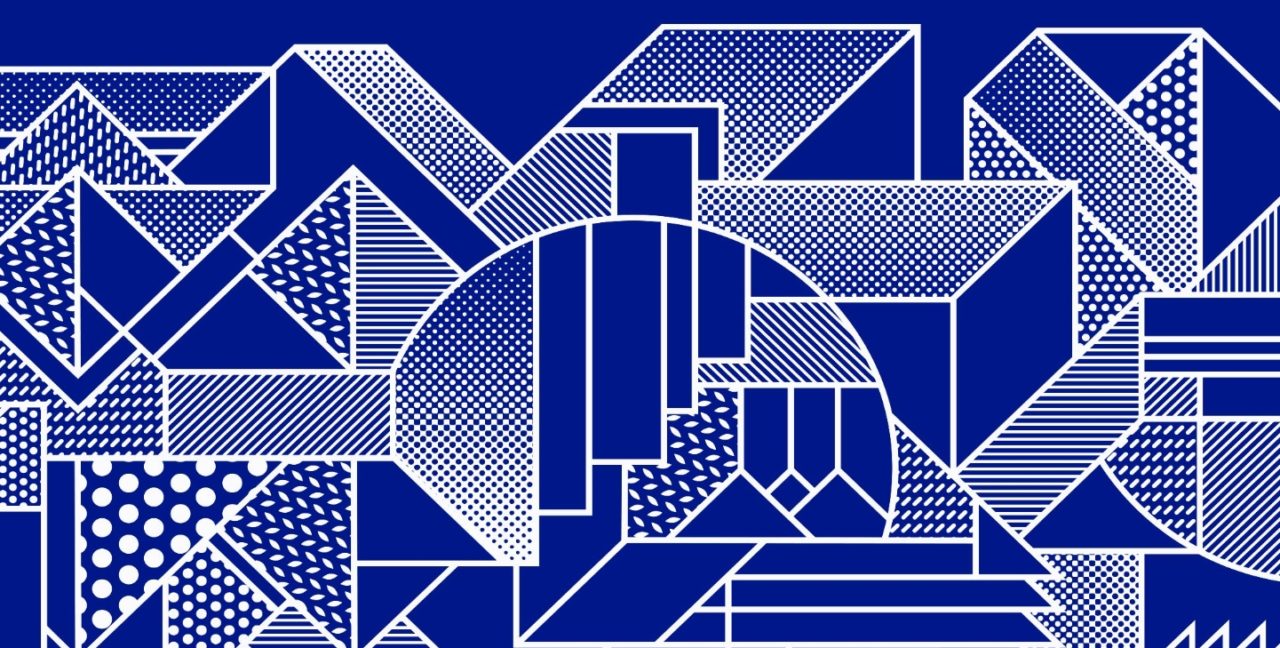 Supermundane X The Gramophone Works
We love seeing our ideas come to life and collaborating with the artist Supermundane took this project to the next level (as well as creating some powerful social PR). His hyper-detailed graphics were the result of our initial brand strategy, interpretation and colour scheme paired with his unique style.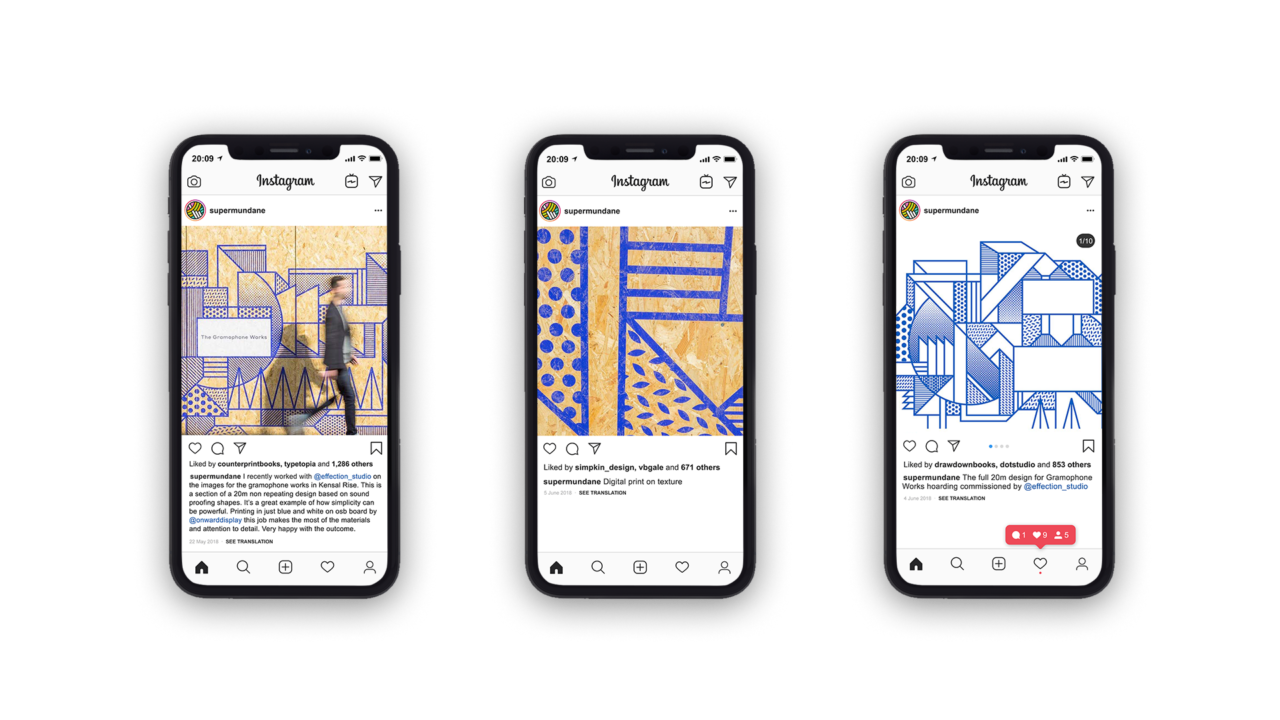 Next project

—>
Primrose Hill Courtyard
Attracting a new crowd to the hill